Two Canyon Loop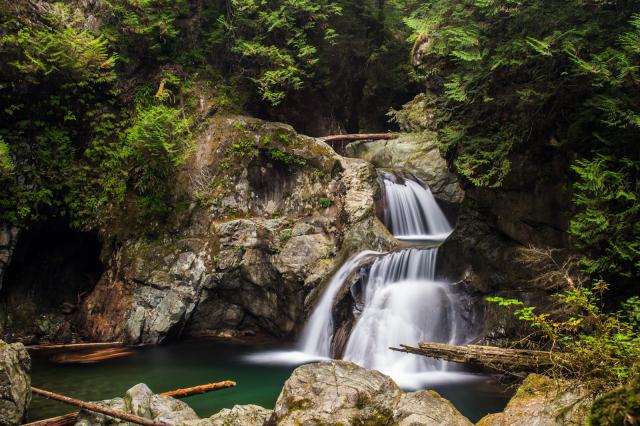 Start this hike by walking across the Cleveland Dam. Follow the Giant Fir Trail to the Second Canyon viewpoint. Walk across the Cable Pool Bridge to the salmon hatchery. From this point, you can retrace your steps, explore other trails, or walk up the Palisades Trail back to the top of the Cleveland Dam.
District: Metro Vancouver
Stamp: Acorn
Trail Identification Location: Bulletin board near Park Entrance. There is a map of the Capilano Reserve Trail System on the bulletin board.